Clinical Archive for Data Science 
CARDS is a platform designed to integrate multiple types of data. It aims to provide a system for data capture, navigation and standardization through the use of medical ontologies and NLP annotations using NCR (Neural Concept Recognizer).
CARDS is designed to empower users to customize their own data collection workflows with a robust questionnaire builder and fluid, user-defined data structures.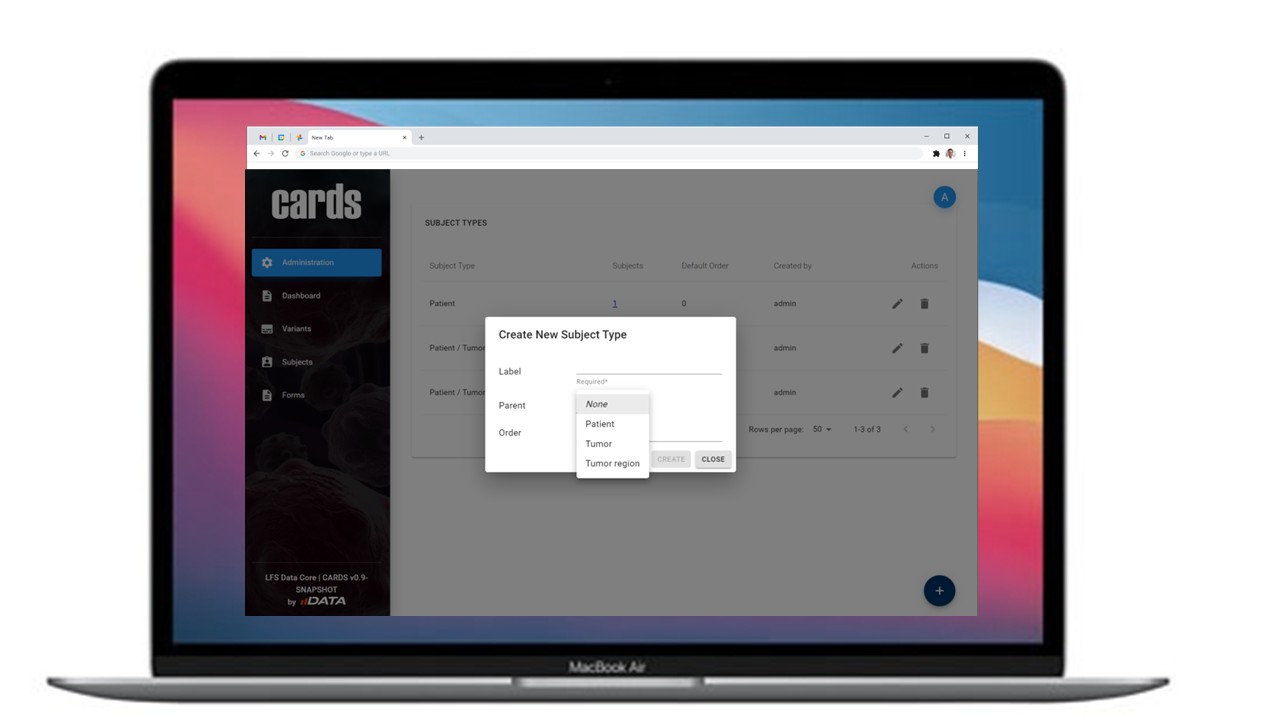 Why use the CARDS Platform?
Have questions?
Interested in a demo?